Creates a field that allows you to post a file name and directory into a text field.


Clicking on 'Browse' will take you to your computers file directory


Only name field need to be entered for file field.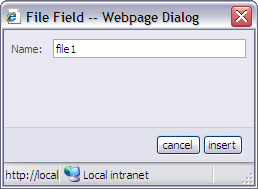 Normally, the file field is used for file uploading but please be aware that file uploading will not work if only file field is inserted; further development is required.